The Strongest Gatekeeper - The Expelled Warrior With 9999 Defense Is Unmatched As The Gatekeeper Of The Royal Capital - 8
The four men drew their swords as they prepared for battle.
…… I never thought I'd be fighting so soon after starting my job. It seems that being a gatekeeper in this city is as hard work as I've heard.
"Who the heck are you people?"
I faced the men and asked.
"What were you planning to do by killing and replacing the merchants and invading the city?"
"Did you think I'd give you a straight answer?"
The coachman's mouth was distorted.
"It's useless to talk to a man who's about to die."
"I see. Then we'll have to talk about it after I've captured you."
"…… Draw your sword, you greenhorn."
"S-Sieg, I'll call for backup! Hold on until then! You can do it since you were a B-rank adventurer, right!? I'll leave it to you!"
When he said so, he turned his heels and ran towards the city.
……What an amazing speed. Was he always that fast?
"Hahahaha. Serves you right."
The men looked at the situation and laughed.
"That guy is your boss, right? He's your boss yet he ran off quickly and left you behind. There's a limit to being heartless, isn't there?"
"I guess he went to call for backup."
"You can't be serious. If that's the case, congratulations are in order."
"I don't really care."
"Even if your boss ran away? You're quite forgiving even if your life is on the line."
"No, I don't think I need any backup. I can handle you guys just fine on my own."
"You seem to have a talent for getting on people's nerves."
"I'm just stating the facts, okay?"
"……(twitch)"
The men frowned.
"When that incompetent boss of yours returns with backup, you'll be lying down on the ground all bloodied and lifeless!"
I parried the sword that the coachman thrust at me with appropriate timing. The coachman lost his center of gravity and collapsed, leaving many gaps open in his defense.
I unleashed a strike with my sword at that opening.
"Kuhaaaa……!?"
With a flash, I struck the coachman's unprotected torso, causing him to fall helplessly. The men who were escorts watched the situation in a panic.
"Yan was so easily done in……!
"That guy is quite skilled!"
"If it becomes like this, we should all attack simultaneously!"
The men came and attacked me in three directions.
I ducked out of the way of the first attack.
The opponent became wary of my sword's movement and immediately went into a defensive stance, so I hit him in the face with my shield, stunning him.
"Kahaaaaa……!"
Stars must have greeted the man's eyes as he fell on his back. The shield can also be used to attack in this way.
It can take the enemy by surprise, and it is more useful than a sword because it has fewer gaps to dodge from.
Another man took advantage of the interval to swing his sword at me, but I took the opening to cut him from shoulder to waist.
As I swung my sword, the last man jumped into my bosom and attacked. As expected, I could not react instantly to this.
"All right. I caught—-!"
The opponent had a confident expression of victory.
At that moment, something unexpected happened.
Diiiing!
The sword that the man swung broke from the base. After a short delay, the blade fell to the ground with a high-pitched sound.
"Ha…..? Eh…..?"
The man had a foxed look on his face.
"I-I'm pretty sure I just slit your throat……! Then…… why is my sword broken……?
A look of surprise appeared on his face.
"No way, was support magic applied on you…….!?"
"No. Other than this light armor, there is nothing else on me. Not even support magic."
"Impossible! Don't tell me that you took my attack with your own flesh and blood? Yet, you were able to break my sword in two."
The man muttered with a pale face.
"If that were true, how tough is your body……"
With his weapon gone, I slapped my shield on his face. He let out a small scream, fell on his back, and fainted.
I returned my sword to its scabbard after I inspected my surroundings.
"Fuuu. That took more time than I thought."
At that time, several footsteps approached from behind. When I looked back, Lambda rushed over with the other guards.
Chief Bolton's figure could also be seen among them.
"Sieg! I was able to call for backup somehow…..Eh? Where are those people from earlier? I can't see them……"
"They're lying there."
"Ehhhh!? Did you beat them alone?"
Lambda was very surprised.
"Was that bad?"
"No. There's nothing wrong with that, but… I didn't think you'd be able to defeat them all by yourself……. Sigh. You gotta be kidding me."
Lambda let out a wry smile as if he was troubled.
"Let's take these guys in for now."
The guards went to restrain the men and bound their hands.
That's when the men made their move.
"Damn it…… I don't want to be caught just like this. We'd rather die than sell information about our friends."
They looked at me with determination in their eyes and pulled out daggers that they had hidden in their pockets.
"Not good! They're planning to commit suicide!"
"Damn it. There's no way to stop them in time……"
"That's unfortunate. We'll see you in hell."
The men tried to cut their own necks with the daggers they had pulled out from their pockets, but nothing happened when they placed the daggers against their necks.
"What……?"
There was no injury on them, not even a single drop of blood.
The men, Lambda, even the guards all tilted their heads at the mysterious phenomenon, but only Chief Bolton and I understood the situation.
"Sieg, that is your skill, right?"
"Yes. If I received their attacks, they won't be able to hurt themselves.
"So you've 'protected' them. What an interesting use."
Chief Bolton laughed.
"Hey. Take them into custody while you still can."
The guards tied up the men's arms with a magical rope.
There was no escape now.
The guards had taken the men away.
Only me, Chief Bolton, and Lambda were left behind.
Chief Bolton said to Lambda, "Lambda, you can call for backup, but you can't just leave Sieg behind. What would you do if something happened to him?"
"I'm sorry."
Lambda apologized flatly.
"Geez. Well, Sieg is not going to be beaten by bandits easily, but you must remember that it is the job of the boss to protect their subordinates.
"You're right. Yes, sir."
"I'm counting on you."
Chief Bolton put his hand on Lambda's shoulder and left.
The color drained from Lambda's sullen face. He looked coldly at Chief Bolton's back/
"……I'll remember this. Damn it."
I know I hadn't misheard this time.
He was the one who was swearing.
He continued swearing in a mutter, thinking I couldn't hear him.
"……Newcomer, you too."
Apparently, I'm also being hated on.
I've been accustomed to being hated by demons, but I never thought I'd be hated by my boss from the first day……
This is going to be a pain in the ass.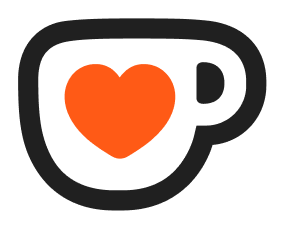 Support Last on Ko-fi
Support Foxaholic
Your donations will go towards site costs and management.
Individual translators usually have their own ko-fi buttons.