Picking up Attributes in the Apocalypse - Chapter 18
Seeing this, Yang Hao narrowed his eyes and got infuriated.
He had saved more than ten people, but only teacher Huang was willing to bring him some food. The other people appeared as if they haven't heard anything.
Then why did he even save them for?
He was not a savior, he simply did not want teacher Huang to die and to repay her.
He stood up with the half-moon axe in his hands. His clothes had been dyed black. The black liquid continued to drip down, emitting a pungent smell.
He slowly walked to the second floor from the stairs, giving off a fiendish feeling.
"Vomit……"
Teacher Huang Qin looked at him slowly walk up. When she smelled the pungent smell, she could not endure and vomited, spraying on Fang Qing Qing's body.
She was not able to endure at all.
The bread and ham on her hands all fell on the ground.
When Fang Qing Qing was drenched in vomit, she finally snapped out of it. She did not feel that fearful anymore when she looked at the zombie's head.
She suddenly stood up and pointed at Yang Hao with a loud voice, "Yang Hao, she slapped me a while ago, now she vomited on me. Quickly kill her for me! I can give you my body!"
Her expression was full of hate with an urge to kill someone.
Her beautiful cheek distorted into a sinister appearance.
Who knew where her confidence came from, but she felt that Yang Hao would listen to her orders.
After shouting, she immediately wiped down her head with her hands. When she saw the sticky objects and smelled the strange scent, she could not bear it anymore and ran to the nearest dorm room.
She did not know who it belonged to, but at the very least, she could clean herself up.
Yang Hao did not even pay attention to her. His gaze landed on teacher Huang Qin and asked with deep concern, "Teacher Huang, are you fine? Killing zombies is like this. In order to live, one must adapt!"
As he was talking, he wanted to pat her back but noticed that her hand was covered in black liquid. Afraid that she would not be able to bear it, he had no choice but to give up on the idea.
"I am a lot better!"
Huang Qin forcefully contained her feelings. She wiped her lips and tears as she stood back up again.
"Mr. Yang, you should go. The number of people inside the school is close to ten thousand. There should at least be eight thousand zombies. You won't be able to kill through them. We can only let things run their course here!"
When she said these words, she was filled with endless loneliness and despair. She knew that there were not many chances to survive in the apocalypse.
Even if that was so, she was still willing to share her limited food resources.
Although she was a teacher, she did not have a lot of food reserves. Most of the people should have already no food left after four days.
Moreover, this was the situation where they lived frugally. It would simply not last.
The rest of the ten people hiding inside the rooms appeared to have heard that they were conversing. They all pushed open the door and walked out. When they stood in the corridor, their gazes focused on Yang Hao's body.
Their gaze slightly moved and saw the zombie corpses that had been piled up to the ceiling.
The zombies with different appearances and different positions were a huge shock on their psyches.
"Ueeeeee….."
"Guuuuu…."
"Mommy……"
In an instant, they began to vomit. They had never experienced such a massacre before, thus they could not endure it.
They even vomited out their bile and kneeled on the ground, enduring the torment.
For a moment, the smell of vomit mixed with the smell of the zombie corpses, turning the air around into a horrible stench.
Yang Hao knit his brows and told teacher Huang Qin, "Teacher Huang, help me find a room. I'll go take a bath first. Otherwise, I don't know if I might turn into a zombie!"
He used a disgusted gaze to sweep a glance at the survivors. He hated these people.
They were unwilling to share some food with him, but their vomit was filled with food.
They were simply lowly, embarrassing, useless, shameless things.
Huang Qin cast them a glance and sighed. She brought Yang Hao to the room at the end of the corridor.
"This is my room. There should be hot water. You should quickly take a bath. I have secretly hidden two boxes of instant noodles. I'll boil three packs for you. That should be enough!"
She was truly an elderly that had enough supplies in storage.
She had let him take a bath, while she cooked a bowl of instant noodles.
It did not matter if the people outside lived or died. The first thing that needs to be done was to guarantee Yang Hao's life. Only then could they continue to live on.
Someone quickly came to find Huang Qin. But she noticed that she could not open the door and was simply not allowed in.
"Teacher Huang, quickly open the door. The zombies are about to climb up!"
"Where's Yang Hao. Let him come out! Quickly come out! We don't dare fight against the zombies!"
"Not good. Quickly hide. The zombies are going to eat us!"
Everything was in chaos behind the door as various shouts echoed.
Huang Qin couldn't open the door for them. Instead, she got two chairs and placed them in front of the door, preventing the outside to come inside.
It was not that she was being ruthless. It's just that, if a zombie were to come in by chance, yang Hao would not be able to react.
Very quickly, the sound of footsteps scattered. The people outside had probably gone back into hiding.
The world was quiet again. Yang Hao used ten minutes to take a hot bath.
Seeing that his muscles were filled with more power, he slightly curled his arms, causing the entirety to bulge and fill with explosive power.
With more than 700 strength, there should be not much difference between him and a world-class boxer.
Although the numbers were at their limits, he could now easily exert 30 kilograms of force. Sending someone flying would not be a problem.
With a kick, he was able to create a hole in the brick wall.
He was very powerful and very sturdy!
After wiping himself and wore a pair of boxer shorts, he slightly washed his camouflage clothing and once again wore it on him.
He had no choice. He did not have any suitable battle uniform.
After equipping himself and walking out the bathroom, he saw Huang Qin sitting by the doorway and frowned, "What's the matter teacher Huang?"
"A while ago, the people outside said that the zombies were able to break into the corridor. I am blocking the door, to prevent them from coming in.
Huang Qin took a look at him explained with a tinge of terror in her voice.
However, she had to admit that Yang Hao was not the fatty that she had known before. He was now a powerful man.
He was now strong enough to face off against the zombies. He was able to behead more than a hundred zombies until he became a total mess.
He was a true one-man army!
"Quickly eat. There is a piece of ham here. After you're full, you should go. Don't think of saving people anymore. If you were to be bitten by a zombie, then you would die!"
Huang Qin earnestly instructed him. When she saw him yesterday, she had advised him to run away. Today, she was still advising him to run away.
Yang Hao felt warm in his heart. He smiled, casually sat in front of the office table, and picked up the chopsticks as he began eating.
As he slurped down the bowl, he finished it in less than two minutes.
Only then did he ask, "Teacher Huang, you have been telling me to run away, but aren't you afraid?"
He was eating a piece of sausage while drinking the noodle soup.
Three packs into three bowls were done to economize as there was more water content
"I'm afraid! I couldn't sleep well every day, but I hope for someone to run out and find the army to save us. Otherwise, how many people can you save alone? If you are surrounded, you would be killed!"
"I am at least able to survive a few days inside the dorm room. If I go out, I would definitely die. So, I would like to ask you to run away. If by chance you encounter the national army, we would also be saved!"
Although Huang Qin had sunk into a state of crisis, her thoughts were still clear and careful. She did not lose her head and make reckless decisions.
Perhaps it had something to do with her age. After all, people who passed the age of forty had mostly lost their bad temper.
Hearing what was said, Yang Hao was slightly stunned. Under a life-threatening crisis, people who could stay clear-headed was rare.
More people would be like Su Dong Zhou and the others. They would take advantage of the change to live in pleasure.
After sucking in a long noodle, he said, "Originally, the reason why I came today was to bring you out. I was saved from death when you had warned me about the zombie yesterday! If you truly think this way, then you should go to the supermarket outside. There is still a lot of food there!"
He had told her that he had come to repay her kindness!
ANNOUNCEMENT: I have decided to put this novel on hiatus. If anyone wants to pick it up, feel free to do so. I might translate from time to time.
REASON: Novel's bad reputation from MTL is discouraging me from continuing this. Might translate this regularly again if it gains more audience.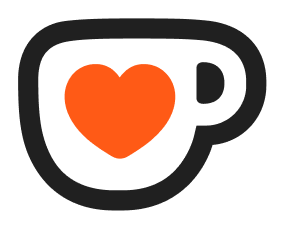 Support Last on Ko-fi
Support Foxaholic
Your donations will go towards site costs and management.
Individual translators usually have their own ko-fi buttons.