Picking up Attributes in the Apocalypse - Chapter 17
The book taught him about ways of eating various herbs, how to distinguish them, how to tell if they were edible, how to use them to cook, and other things.
This was simply an encyclopedia for survival in an apocalypse.
"As expected, the system is awesome!"
Yang Hao understood that he had been underthinking it. Everything was not as he thought it to be.
However, since there was no time to think, he quickly stood up and inspected the surroundings.
The zombies had been exterminated. The entire space was extremely quiet.
Soon after, he began to confirm if there were any zombies inside every room on the floor. He was able to encounter three surviving teachers and told them not to come out. Afterward, he rushed down the fourth floor.
He unleashed his skills and killed until the second floor. In total, he had killed 36 female zombies.
Due to this, he was able to pick up a huge amount of attribute balls. They allowed his attributes to have huge changes. He could clearly feel the power increasing.
As he stood before the stairway to the first floor, he carefully inspected his status.
"Yang Hao: normal person
Strength: 529
Agility: 76.9
Spirit: 58.6
Weapon: Seven-star Machere, Titanium Chromium Dagger, Half-moon Axe, Luojin Sturdy Crossbow
Items: Stimulant Pill!"
His strength was already ten times more than the normal person, but he was still considered a normal person. This made him speechless.
His maximum speed was now a hundred meters in two seconds. Even if he could not do it now, it was still a big increase that added to his survival chance.
In terms of numbers, he would absolutely shock everyone.
In the previous world, he would simply not be able to do it!
Moreover, he had gained a new skill, a firearm shooting skill. If he kept training it, he would be able to reach a hundred percent accuracy.
He had also obtained a metal belt with fasteners. It just so happens that he was able to fasten the machete and the crossbow to his belt. This would prevent them from being a distraction in battle, decreasing any inconveniences.
When he was summing up his power and relieving the tension in his muscles, a voice came from behind him.
"Yang Hao, what are you doing. You have clearly helped out the entire building. Why didn't you come to find me! Just look at Huang Qing and the others, they all gathered together and helped each other steal food from me!"
Fang Qing Qing's voice carried unruliness and unreasonableness as she rushed towards him from behind.
There was also another group of footsteps that rushed behind Yang Hao.
The survivors had gathered together, causing the scent of the living to thicken. This had directly attracted the zombies' attention as they rushed up from the first floor.
They crowded against each other with their mouths open and hands extended forward. It was a very terrifying scene.
"Get lost! You are unable to accomplish anything but liable to spoil everything!"
Yang Hao turned his head and angrily shouted at Fang Qing Qing.
There was not enough time to make any other movement.
With the footsteps from behind and the angry shouting, Fang Qing Qing's nagging stopped and she began to scream back.
"What are you shouting for! I am your leader and you dare to shout at me! Do you wish to be fired! You……"
Slap!
As Fang Qing Qing once again responded with more nagging, a large palm landed on her face.
"Are you finished or not? Shut up for me and go back to your room!"
The person who hit her was not Yang Hao, but instead, it was the 40-year-old, grizzle-haired teacher Huang Qin.
Moreover, after hitting her, the other 14 surviving teachers all felt especially pent up.
In these two days, after seeing Yang Hao, Fang Qin Qin had been immensely proud of herself. Her arrogance and bossy attitude that invited crisis made everyone fed up.
"Kill!"
Without waiting for them to say anything, Yang Hao's loud roar echoed as he waved the half-moon axe.
Accompanying the whooshing sound, a dazzling brilliance appeared in an arc as the axe swept across the zombies.
All the survivors were startled. When they looked over, they saw Yang Hao chop off the heads of three zombies with one swing.
In their eyes, they saw the heads fly in midair and smashed on the ground in front of them.
"Ahh……"
The surviving teachers pissed themselves in fear as they shrieked. They all charged into the two nearest dormitory rooms.
They closed the doors and trembled from head to toe, afraid of moving randomly.
Fang Qing Qing was isolated outside. She was so scared that her butt was stuck on the ground.
Her eyes were fixed on the zombies. Her mouth hung open as her heart beat so fast that she was gasping to breathe.
Her trousers were moist as a puddle that emitted the foul smell of urine formed under her.
Bang! Roll! Bang! Roll!……
In just a short amount of time, at least ten zombie heads had been sent flying. When they landed on the floor, they rolled towards her.
Fang Qing Qing was completely scared stiff. She did not even dare to move.
Various zombie heads on the floor entered her vision. The sound of zombies growling and groaning entered her ears. Her heart was already close to jumping out from her throat.
Yang Hao did not care what happened to her. He only raised the half-moon axe and moved like a butchering machine. He stood midway of the stairs as he frantically swung the axe in his hands.
No matter which corner the zombies came from, they were not able to dodge his attacks.
As he used the broad axe three-styles in his slaughter, it was gradually being carved into his muscle memory. The three-styles were already becoming his instinctive move.
Pop! Snap! Crack! Whoosh!
The sound of movements continuously echoed. Various fierce zombies had been chopped in two as they tumbled downward.
When the pile had reached high enough, Yang Hao would kick them down, not allowing the zombies to reach above his head.
On the corridor of the first floor, zombie corpses had piled up. Their black body fluids had turned into a river that flowed from the corridor to outside the building, emitting a pungent smell.
Various colors and sizes of attribute balls dropped, completely illuminating Yang Hao's world.
When he looked at the attribute balls spread on the ground, the first thing he felt was that picking them up wasted a lot of effort. If he could get them without needing to touch them, if they could just directly fly towards his body, he would feel much more refreshed.
Unfortunately, this was nothing more than a pipe dream.
He firmly looked at the zombies in front of him and swung his axe, beheading countless.
When there were no more zombies coming up, he finally noticed that the stairs to the first floor had been blocked up by corpses. No one could come up anymore.
Yang Hao did not plan to free it up. Rather, he sat on the floor while gasping for breath.
His hands moved quite fast, quickly gathering any attribute ball that he could see beside him.
"Strength +3+4+3+4, Agility +1+2+1+2, Spirit +1+0.5+1……"
He looked at the numbers in his status panel that continued to rise and increase.
Even if it was not as high an increase compared to yesterday, there were a lot of them, increasing his attributes at a fast speed.
Following this method, his strength was quickly about to breakthrough 800.
However, there appeared to be some kind of restriction. When it reached 700, all increase to his strength became one, all increase to his agility became 0.5, and increase to his spirit remained unhindered.
He did not care about it much, as he continued to pick attribute balls.
In any case, any amount of increase was better than nothing!
What made him more annoyed was that no more red envelopes dropped. It was as if he reached a certain level.
Yang Hao was gloomy. When he finished picking up all the attribute balls, his strength reached 738, his agility reached 85, and his spirit reached 99.7, which almost broke through 100.
On the other side of the corpses, a group of zombies was crowding and climbing, hoping that they could pass through and eat Yang Hao.
However, the path was stuffed too full. They would not be able to get in a short amount of time.
Yang Hao felt his breathing relax. Soon after, an extremely unpleasant numbness came from his arms.
His stomach also growled as his hunger reached its peak. He hoped to eat something before he could not bear the hunger anymore.
Thinking up till here, he shouted towards the two dormitory rooms.
"Make me some food. I'm hungry!"
In his thoughts, he had helped them block the threat of death. Preparing some food for him was what they should do.
However, after waiting for a while, he did not hear any response.
This should not be!
When he looked back, he noticed that Fang Qing Qing was sitting on the floor. Her eyes were wide open as she looked at the disgusting zombie heads. There was even a puddle under her.
Teacher Huang had stood beside her. Her mouth was wide open, her glasses had dropped below the bridge of her nose, and her body was trembling. Beside her feet was a piece of bread.
When he looked further back, there was no one there.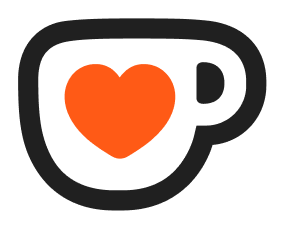 Support Last on Ko-fi
Support Foxaholic
Your donations will go towards site costs and management.
Individual translators usually have their own ko-fi buttons.