I Became Cinderella's Vicious Stepsister - 7.3
She was digging a pit, digging it deeper and deeper.
"But, Bella is a kindhearted child. You even helped me in my time of need."
Gaia spoke out those words before realizing that he had actually called Bella a 'child'. However, as if this was the most natural thing to him, his heart did not feel any discomfort at all.
"Is that true?"
Liu Yu joyfully jumped, "Then Gaia should promise me something. In the future, just something for the future, if you get acquainted with Natasi, you must not become her friend. Everyone who became my friend eventually sided with her when they met her…… You are my only friend, not hers."
She mumbled like a child.
Gaia bent down and gently stroked her head.
"Bella, we should go out for a walk now."
Not being able to obtain the promise, Liu Yu might as well just drop the subject.
Her top priority right now was to clarify if her original body was that of a chosen one.
"Okay, let's go!"
She pulled on him as they walked down the stairs.
After settling the hotel fees, and going to the Rover hospital to redeem the Golden Iris, Liu Yu brought Gaia to Fergus Street.
There, she bought a string for connecting beads together She was planning to string the bead and the plume together.
The plume was the place where the strongest concentration of divine power could be found on the gray-streaked sparrow's body. It was the best thing she had at the moment as a means to protect herself. The bead on the other hand was something that she needed to properly keep safe. Before she could nurture enough emotion in Gaia, she could not let Gaia recover his memory.
After finishing all her matters, Liu Yu led Gaia to go to a small temple erected by the Light God Temple in the city-state of Solo.
"Gaia, you cannot join the Solo School's chosen one selection…… but you can join here."
The Light God Temple's chosen one selection happened only once every three cycles. The envoys of god would bring crystal balls to conduct tests in various schools. However, not all students in the school could take the test. Unless one was a noble, they could not take the test.
However, If a commoner was able to pool a certain amount of money for the testing fee, they could also join the selection when the temple office conducts its tests.
The amount of money required for this was quite considerable.
Many commoners would struggle for ten years before being able to save up for the test money. However, if the tester was confirmed to be a chosen one, the fee would be returned.
"1000 Ruso."
The office staff said without even raising his head to take a look.
"Sir, I want to use this…… as collateral, can I?"
Liu Yu pushed the Golden Iris forward.
"Move, move, move……"
The man raised his head. When he saw the person, his eyes straightened. He saw a dressed up noble young lady holding her hands to her chest. She appeared pitiful yet cute, "Please, please. Can I?"
(Oh lord, please forgive me for this moment of betrayal.)
The man blankly nodded his head.
"Y-yes. The Fergus House can naturally do so."
"Thank you."
The young lady lightly smiled, "You are truly a good person."
"Are you the one taking the test?"
"No, it's this person."
Liu Yu pushed Gaia to the front. The office staff immediately felt a strong urge to stand up and salute him, "Okay, okay. Please put your hand on the crystal ball. Don't think about anything else……"
Before he finished speaking, white light already shone from the dark crystal ball. The light got stronger and stronger until the entire temple was permeated.
The office staff's mouth was agape.
(Oh! Lord, I have been here for so long. The most I have seen were light the size of fireflies. Th-this is……)
Hurried footsteps echoed as someone came rushing from outside the door.
"Who? Who dared to use divine arts? They must be punished! Punished!"
An irritable red-haired envoy of god, who was holding a staff, walked in. When his eyes landed on Gaia who was taking the test, his mouth could not help automatically turn into an O-shape.
"Oh, Lord Light God, could this be the Body of Sacred Light……"
There were different levels of the chosen ones. The majority of the people were only at the level of receiving the Light God's warmth.
On the other hand, the Body of Sacred Light was written only found in legends. It was something that had never appeared in reality before.
"Could it be that the crystal ball is broken?"
This was what everyone was thinking at the moment.
Only Liu Yu knew that this was the real deal.
Gaia pulled back his hands, causing the crystal ball to darken once more. Before everyone could come to their senses, Liu Yu took this chance to secretly touch the crystal ball.
The crystal ball appeared as if blocked by a hard, impenetrable wall. No matter how she meditated, there was no reaction at all.
At this time, the crystal ball completely darkened.
The envoy of god and the other people began to crowd around Gaia, causing Liu Yu to be pushed outside. She looked at her hand and let out a helpless, bitter smile.
(It seems that wherever I go, my luck will never be good.)
She was not a chosen one.
Gaia pushed out the people and walked towards her as if he could see where she was.
"Bella?"
"Yes."
The corner of Liu Yu's mouth turned up. She looked at the fairy-like man in front of her like a monster that was looking at a lump of much-coveted meat.
If she wanted to become a chosen one, there was an easy shortcut.
If she could take this valuable treasure to bed for a single night, she could completely turn over her life.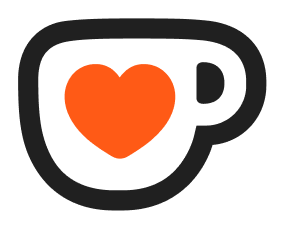 Support Last on Ko-fi
Support Foxaholic
Your donations will go towards site costs and management.
Individual translators usually have their own ko-fi buttons.