I Became Cinderella's Vicious Stepsister - 7.2
Liu Yu knew that it was cursing at her for having bad intentions. (How is Natasi suitable with such strong colors!)
Her skin was not white enough and her figure was small. The dress had revealed all her shortcomings. It made it clear that she was thin as a matchstick. It was as if a child had worn the clothing of an adult.
Liu Yu immediately began to lose interest.
Playing tricks on Natasi like this was not going to fix her desperate situation. She had not yet forgotten that this person had a guard named Louis.
"Enough, get out."
"But……"
"I can do it alone."
Natasi carefully left the room. Before closing the door, she could not help but take a quick glance back. Her sister Bella had sat down in front of the dressing table and began to carefully fix her long golden hair. Her white wrist was bound with a beautiful plume.
She lifted the dress and walked downstairs.
When the servants saw her, they began to show clear astonishment, "Miss Natasi, you cannot wear that! If miss Bella sees it……"
"Sister Bella wanted me to wear it."
Natasi warmly told them.
Normally, the Fergus House was quiet and orderly in the morning.
However, this silence was even clearer when Bella walked down the stair while lifting her skirt. She held a feather fan and walked to the dining room as if nothing had happened.
Madam Fergus was waiting for her there.
"Bella, why did you give that dress to Natasi?"
Liu Yu comfortably sat down and picked up a tasty macaron, "Mother, Natasi is my little sister."
She lengthened her tone, "In any case, I still have a lot of dresses. It won't affect me."
The servants were brimming with tears as if they had finally seen young lady Fergus had grown up. Liu Yu had taken in their expressions.
She would not look down on these unremarkable screws. Many nobles had their own information networks, and they would obtain information from these people by word of mouth.
What she wanted now was to change the people's impression of her bit by bit.
"Bella……"
"Mother", Liu Yu cut off madam Fergus' words, "Please give me 200 Ruso."
"200 Ruso? Oh, Bella, you know……"
Madam Fergus wanted to say something but hesitated.
"But, I want to take a stroll at Fergus Street today……" Liu Yu let out a slightly coquettish expression, "Why not give it to me?"
Madam Fergus had no way to stay unyielding towards her beloved daughter.
Very quickly, Liu Yu happily took the 200 Ruso and dearly hugged Madam Fergus. She rode on a carriage and set off.
She first reported to her school and then stealthily sneaked out in the middle to go to the hotel.
"I am here to find Gaia."
When the long-bearded front desk receptionist saw her, the wrinkle in his eyebrows relaxed, "Lady Fergus, your beauty today is like that of Jirai flowers found at the peak of Mt. Andy."
Jirai flowers were divine flowers written in legends.
The Light God rode the Sun Chariot passing through the Andy mountain range. Then, he shed tears for the homeless and miserable people. That tear had nurtured the Jirai flowers.
The Jirai flower had a snow-white corolla, a golden stamen, and white leaves. It's said that people who encountered this flower would encounter great luck.
"Thank you." Liu Yu smiled at him, "I have come to find Gaia."
The long-bearded front desk receptionist gave her the keys.
Liu Yu walked with her small, white, leather shoes. Tak, tak, tak echoed as she walked up the hotel stairs, "Gaia……, did you sleep well yesterday night?"
Gaia quietly stood in front of the window as if he did not hear anything.
"Gaia?"
Liu Yu softly walked over.
Gaia turned his head, "To be honest, not that great."
"I had been thinking of who I am…… Why does everything around me appear unfamiliar…… My family and friends…… Was it my family's enemy that had dug out my eyes……"
The young man could not unravel the difficult problem in front of him, "Also, Bella…… Why are you so good to me?"
"Because I like Gaia."
Liu Yu observed Gaia's expression.
Other than bewilderment, he expressed extreme indifference to the word 'like'. He was unlike those fools who would become infatuated and head over heels in love with just the word 'like'.
This was understandable. The Light God had lived for tens of thousands of years. His heart was already harder than any rock. If it was so easy to move him, then there would already be a Goddess.
"I'm sorry," Gaia resolutely spoke, "I do not understand these things too well."
"……Oh." The young lady's voice became gloomy, but she was able to quickly recover and regain cheerfulness, "Then…… Gaia, let's go out and take a walk. Perhaps you might meet someone you know, or perhaps you might come across a place that you know. You might even be able to remember some things.
"Okay."
"Hold out your hand."
Liu Yu looked at Gaia's extended hand and pulled it as if it was the most natural thing in the world. At this moment, what she did was interlocked her fingers with him.
Gaia tried to struggle as if he was not used to being so close to other people's warmth. Liu Yu gripped onto him, "Don't be like this, Gaia. Good friends would always hold hands like this. Moreover…… it would be harder to get lost."
"……Oh."
Gaia 'looked at her', "Did Bella also hold hands with other people like this?"
"I don't have any friends other than Gaia."
The young lady's voice became pitiful all of a sudden. She lowered her voice, "They all don't like me. They say that I am a bad person and even say that I bully Natasi…… Ah, Natasi is my younger step-sister. She attracts more people's affection compared to me."
"…… They do not like me, so I would never become friends with them."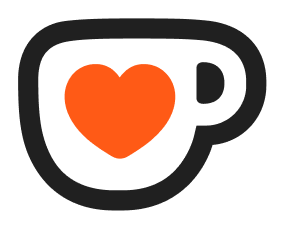 Support Last on Ko-fi
Support Foxaholic
Your donations will go towards site costs and management.
Individual translators usually have their own ko-fi buttons.