I Became Cinderella's Vicious Stepsister - 11.3
She did not complain about the room like Princess Mary. The room was arranged neatly. It had rice-colored walls and lake-green window curtains. Leaning on the east wall was a bunk bed. A small handbag was placed on the bottom bed and the top bed was empty.
Everything else in the room was in twos.
This included desks, chairs, wardrobes, and many others.
However, the two wardrobes had been opened and hung full of clothes.
There were two commoner girls inside the room. One had stooped down to make the bed. The other had opened the princess' trunk and was hanging the clothes inside the wardrobe.
"Lady Fergus."
Princess Mary condescendingly stretched out her gloved hand to let her kiss the back of it.
Liu Yu expressionlessly moved past it.
The reason she scrambled to live with her was to take the aphrodisiac from her and not to become the princess' servant.
She directly walked to the wardrobe, extended her hand, and threw out all the clothes that had been hung inside.
"Oh, good gracious! What did you just do?!"
The commoner girls kneeled on the ground and looked at the skirts that had been tossed everywhere, not knowing what to do.
"There is no problem for me to sleep on the upper bed. The desk, wardrobe…… everything, you take one, I take one, understood?"
Mary was infuriated by her tyrannical and haughty attitude. She pointed her fan at her, "Bella Fergus, you lowly lady of a baron. Your family is a disgrace that relied on a rich merchant to maintain your noble status. You are deluded to think that you are on equal footing with the noble Carlo Royal Family?!"
Liu Yu looked at her as if she was a retard that had 8th-grade syndrome.
(It's no wonder that she was quickly removed from the scenario.)
The fastest way to deal with these kinds of people was to close the door and let the dogs out.
She opened the birdcage in her hands and pointed at Princess Mary, "Ban Ban! Go! Have an extra evening meal."
Ban Ban excitedly flapped its wings, "Ban!"
The gray-streak sparrow shot out like an arrow. The commoner girls took this chance to run outside.
Mary turned pale as she shrieked. She lifted her skirt and ran around the room. She ran and shouted at Bella to put away her bird, "Damn it! Damn it! Damn it!"
However, no matter how she dodged, she could not dodge the fast sparrow.
Soon, she was already pecked to the point of going mad. She was like a defeated rooster as she curled up in the corner of the room and sobbed, "I, I will tell my brother!"
"Prince Carlo? Please do as you wish."
"Also! I will tell sir Risley of all your conduct and deeds! He will definitely dislike such a malicious woman!"
"Do you like him?"
Liu Yu crouched and was all smiled.
Mary was taken aback but quickly raised her chest, "S-so what if I do! Sir Risely has a graceful and elegant demeanor. Everybody like him!"
"Oh, Ban Ban!"
Ban Ban rushed over and glared at Mary with its black eyes like a tiger watching its prey.
Mary shrieked again, "Wh-what are you going to do?"
"Oh, excuse me. I want you to help me with something." Liu Yu grabbed her hand, "Tomorrow, I will let you bully me back, how about it?"
"Liar!"
Mary did not believe it, "Make a vow!"
"I won't lie." Liu Yu raised up a finger, "I will vow to the Light God to let Princess Mary bully me back."
Mary instantly believed her.
"What's the matter? Tell me."
"My little sister like Prince Carlo……"
"Oh, that filthy commoner had the impertinence to delude herself……" When she saw that Liu Yu was looking at her with dangerous eyes, she began to mumble, "Y-yes. My brother is truly a likable person. Then what?"
"Doesn't your royal family have a special medicine, the type that's colorless and odorless, but eating eat would cause some feelings……"
Mary covered her mouth, "You want to drug my brother?"
The children of the royal family were all precocious and knew about the drug.
"…… My little sister truly likes Prince Carlo. Even if it's just for one night…… Right, if you give me the drug, then I'll introduce you to Gaia. How about it?"
Mary touched her hair that had been pecked into a disorderly state and thought about how this person protected her little sister a while ago……
She skeptically asked, "You are willing to part with Sir Risley?"
"Natasi is very important to me. I don't wish to see her broken-hearted." Liu Yu smiled, "Moreover, I am only introducing you to Gaia……"
"Then make a vow!"
"I vow!"
"Okay, give me a second!"
In this world, other than evil devils, who else dared to tell lies to the Light God?
Mary naturally believes this firmly.
She looked left and right before carefully taking out a bronze-colored bottle hidden between layers in her trunk, "Just one drop, one drop……"
Liu Yu looked at her. This glance made Mary act like a cat that had its tail stepped on.
She flew into a rage of humiliation, "What are you looking at?! I-I have never used it before……"
"……Oh." Liu Yu did not care much if she used it or not. She took the bottle into her hands and inspected it, "Make a vow that this medicine is effective."
"I vow!"
Mary also made a vow.
"Then I'll hold onto this for safekeeping."
She smoothly put away the bottle.
"You!"
"Otherwise, I will report you to the dormitory supervisor. Princess Mary, do you wish to be expelled and sent back to the kingdom on the first day after entering?
"You, you—— scoundrel!"
Liu Yu shrugged her shoulders, "Ehem."
"Moreover…… this is court-used medicine. It would be useless to push the responsibility to me."
She let Mary see the royal family's seal engraved at the bottom of the bottle.
Mary instantly became discouraged, and mumbled, "Then take it for safekeeping."
It was only then that Liu Yu became perfectly satisfied and patted the princess' head, "Very good. Tidy up the room."
"Hey…… that medicine, don't tell me you plan to use it on Sir Risley?" Mary was aggrieved as she swept the room, "I won't allow it!"
"…….Oh, I won't use it. I vow."
Liu Yu played down her words.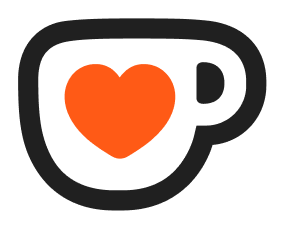 Support Last on Ko-fi
Support Foxaholic
Your donations will go towards site costs and management.
Individual translators usually have their own ko-fi buttons.