I Became Cinderella's Vicious Stepsister - 11.2
……Princess Mary Carl?
Liu Yu looked at the black-skirted young lady who was forcefully dragged to apologize by Carlo. Her line of sight moved to the mole beside the young lady's mouth and her excessively abundant body. It was only then that she identified the identity of the other party.
If she was equivalent to a vicious woman in television dramas, then Princess Mary was the cannon-fodder who loses her role after a few episodes.
In the original novel, Princess Mary had fallen for Gaia. She had crazily sought him out. When she had failed, she flew into a rage and planned to have him drink aphrodisiac, but was thwarted by Natasi, who accidentally broke the vial of the drug……
After that, Mary's movements were exposed, and she was expelled from the School of Light.
In the end, her ending was not that good. She was married off to an old scoundrel far older than her who loved to abuse his wife.
The current Mary was still on her high horse. She wore an expensive silk dress, black gloves, and a feathered hat.
She indifferently apologized, "Oh, I'm sorry. I did not see you."
Liu Yu slightly smiled and exposed her front row teeth. This was the smile she had practiced in the mirror. It was an extremely gentle and harmless smile.
"No problem."
She was very patient with customers.
After all, she wanted the drug in this person's hands…… and go over with a bang.
Liu Yu admitted that she was someone who did not have a bottom line.
Her bottom line had already disappeared after being made to drink broth made with withered leaves and cobblestones day by day in her previous life.
"Go away! Leave! Immediately! All men should leave!"
The fat dorm supervisor rolled over and drove off the men who were approaching the female dormitories. Prince Carlo apologetically bowed his head and took his leave.
At this point, the noble ladies who brought too much luggage were placed in a difficult situation.
Most of them were unaccustomed to physical work. They all wore silk dresses that were unsuitable for hard work. They fanned themselves as they looked at the numerous and large trunks in front of them. Without any servants or gentlemen to help them, they were faced with an unreasonable reality and could only rely on themselves to move their trunks one by one.
The commoner girls had it easier. Most of them only had a small bag that was light and easy to carry, allowing them to simply pass the gates.
Those who were warmhearted that had gotten familiar with other people helped each other, but those who were arrogant and unsociable had no one willing to help them.
"Sister Bella……" Natasi walked over with a stammer, "Let me help you."
When she extended her hard that seemed to break at any moment to touch the luggage, she was brushed away by Liu Yu.
"No need."
Everyone looked at the red-clothed young lady lift the large trunks and crossed over the gates, walking in big strides towards the dormitory.
Her golden hair was like waves swinging behind her.
Natasi stammered a bit and pulled back her hands.
Mary swept her a glance and suddenly said, "Hey, you…..Ehem, Lady Fergus does not need your help to move. How about coming to help me? I'll give you 10 Ruso per round. This is an amount you wouldn't normally be able to gain."
"N-n……"
Natasi wanted to wave her hand and politely reject, but a piece of luggage had been forcefully pushed onto her.
Her face reddened and subconsciously felt unwell, but she could not tell where she was unwell. She was about to lift the luggage, but who knew that when she was about to lift it, her hand was pressed on.
The hand that pressed her hand was white and tender and had red nail polish applied on. Natasi raised her head and instantly saw Bella.
She stood beside her. Her soft delicate face seemed to be particularly unamenable.
"Natasi put it down."
"Lady Fergus, this is something she voluntarily did for 10 Ruso a single round. Isn't that right, miss commoner?"
Mary raised her chin at Natasi.
"Put it down."
Liu Yu's face stretched tautly.
Natasi unconsciously put down the luggage.
"You dare?!"
"Princess Mary, this place is not the Kingdom of Solo. None of us are your servants. If you insist on bullying Natasi, I will not mind reporting this matter to the school supervisor and let her reason with you."
Liu Yu turned her head and warmly yet strictly looked at Natasi, "Raise your head, straighten your back. No cowards are raised in the Fergus House."
"Bu-but……"
(She is a princess, and she would be living with me in one place.)
"There a no buts." Liu Yu carelessly raised Natasi's hand to look at the dorm plate in her hand, "Natasi Leonard and Mary…… Carl?"
"This won't do. You cannot live with her," She raised her head and asked the dorm supervisor, "Can I change rooms with my little sister?"
The dorm supervisor only cared about not letting the boys sneak in. She did not care much about such minor details and waved her hand, "Do as you please!"
As a result, Liu Yu did not only create an image that she loved her sister in front of everyone, she also successfully squeezed herself into Princess Mary's room, sharing a room with her.
According to the book, Natasi had indeed lived together with Princess Mary for a period of time when she just entered the School of Light.
When Liu Yu had reached the room after puffing hard from lifting her three luggage, she noticed that mary was already standing in the center of the room.
Mary was currently fanning her nose with a face of dislike, "Oh, this damned place! It's so small and damaged. It's not even as big as the bathroom of the imperial palace.
Liu Yu followed her gaze and looked.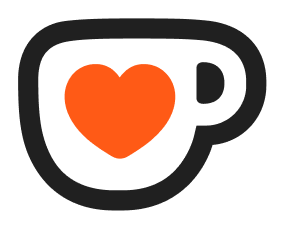 Support Last on Ko-fi
Support Foxaholic
Your donations will go towards site costs and management.
Individual translators usually have their own ko-fi buttons.