I Became Cinderella's Vicious Stepsister - 11.1
After the entrance ceremony ended, everyone did as the bureau chief said and first went to their dormitories to settle down.
The young men politely helped Liu Yu carry her luggage and cleared the way. They did not mind about the fact of her 'beloved sweetheart'.
Liu Yu and Gaia walked side by side along the lakeside, agreeing by chance to sink into silence.
The bureau chief continued explaining in front, "In divine arts class, you will cross over this Berna River and go to the Light God Temple. If you're lucky, you might run into the bishop and he will give some lessons. However, most of the time, a few envoys and knights from the shrine would be the ones giving the lessons. If your graduation grades are outstanding, you can directly enter the temple and become a clergy."
"The school does not prohibit love or comparing notes, but there is one thing that you must remember. Every unrighteous, unhonorable and, unfair method are not permitted on the campus…… Otherwise, you would be branded as a traitor to the Light God and be expelled from the school……"
The willow tree stooped down, and the air was filled with moist vapor.
Liu Yu pulled back her gaze and asked, "If I did not come this time, would you have missed me?"
Her voice was kept low. Other people would see it as lovers whispering to each other.
Gaia slightly opened the distance, "Missed?"
He shook his head at a loss, "What is missed?"
Liu Yu raised her head and carefully observed him. At this time the setting sun was already in its final twilight as it sunk into the back of the snowy mountain. The bright sky had turned deep black, but the only thing that was shining was this young man in a white shirt.
His eyes could not see and his heart had been closed off. However, the corner of his eyes to his eyebrows showed that he was placid. This was a nonchalant indifference to everything.
As a result, Liu Yu knew that he truly did not have any interest in her, not even a tiny bit.
This made things quite difficult for her.
After all, she wanted to sleep with him.
Liu Yu deeply sighed.
She recalled the glimpse of gracefulness that she saw in the memory bead……
The Light God stood high up in the divine palace and cast his eyes past the mirrored lake and onto the great earth. Separated by layers of mist and clouds, he has seen the vicissitudes of life, the joys and sorrows of the world, and countless ravishingly beautiful and stunning women. His heart has long been covered in layers of ice for tens of thousands of years, and it can't be pried open.
"Bella, what is missed?"
The youth was still asking.
"Oh, miss. It's……" Liu Yu opened his mouth and noticed that she also did not have an answer. She could only string together words randomly to deceive him, "It's to remember with longing. It's when you think of someone when you don't meet them. It's thinking of someone even when you meet them again. And when you separate again, you would think of seeing them again……"
"Oh, then I didn't miss you."
Liu Yu, "……"
She knew it!
Liu Yu secretly rolled her eyes and smoothly changed the topic, "
"Gaia, if you truly wanted something, but you could never obtain it no matter what, what would you do?"
"Find an alternative?"
"What if the methods are dishonorable?"
For example, using drugs.
"Then, that would depend on how important that thing is to you. Are you willing to pay with the price of honor to obtain it, or are you going to stay upright and never obtain it?"
Liu Yu suddenly obtained an answer.
What use was honor? When you are hungry, it was not as good as having banknotes. At the very minimum, the latter would be able to buy some bread.
"Thank you." She said in all smiles.
Gaia clearly did not know anything that she was planning. He only stopped his footsteps and said, "Bella, we're here."
"Gaia, if you're like this, I'm beginning to have suspicions that you could actually see."
On the entire way, the youth had not tripped even once. When making turns, he hadn't taken the wrong road. He was even able to kick rocks and accurately find the position of the female dormitory."
"Feeling."
He slightly smiled and then waved his hand as he walked away.
The wind blew past his silver hair. His white shirt, vest, silk trousers, and riding boots created an outline of a handsome and clever figure.
"Oh, goodness gracious. He is so enchanting! His smile is simply angelic!"
"When God was creating him, God must have poured all his blood in, unlike us…… who were made in passing."
Liu Yu squinted her eyes as she looked at him walk away. In her eyes, he was a bowl of perfect tonic that emitted a fragrant smell towards her.
(Yeah, he was truly very enchanting…)
(Perhaps he was also very delicious.)
***
The school dormitories were made of many 'spired mushrooms'. Round mushrooms had the sun and moon scepters embedded at the very tip. Every 'mushroom' was blocked by a curved wall. Lush green grass spread out between each 'spire mushroom'.
It had an extremely poetic quality and beauty.
The male dormitories and the female dormitories were separated by a wall and a steel gate.
"Hey, you are blocking the road."
Liu Yu's luggage was kicked away.
The polite young men had already run away with their arms around each other's shoulders. The supervisor was staring at them with her hands brandishing a long ruler.
"Servants, men, every single male are not allowed inside! Get out! Get out!"
A young lady wearing a black skirt had kicked her luggage and arrogantly walked over.
"Mary!"
Prince Carlo, who had been happily chatting away with Natasi, ran over. He helped her carried her luggage, "I'm sorry miss Fergus. Mary had been spoiled rotten by our father. Mary, apologize!"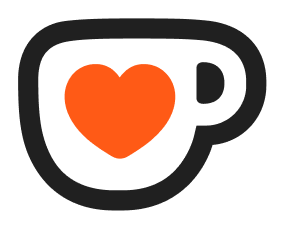 Support Last on Ko-fi
Support Foxaholic
Your donations will go towards site costs and management.
Individual translators usually have their own ko-fi buttons.