I Became Cinderella's Vicious Stepsister - 10.2
Natasi looked out the window expressionlessly and stopped talking. After a while, she said, "A moment ago, I wished Madam Fergus would also hug me and tell me that I did great…… Actually, when father and Madam Fergus remarried, I had looked forward to it. I looked forward to having a gentle mother, a loving sister, everyone being kind and loving each other……"
"Entrusting your dreams to other people is very stupid, Natasi."
Natasi faintly said, "However, not everyone is as unfeeling as you, sister. You don't love anyone. You don't even love Madam Fergus…… She loves you so much yet you treat her so indifferently."
Liu Yu used her hand to poke at Ban Ban's head, "Is that so?"
Ban Ban shrieked at her, "Ban Ban! Ban Ban!"
"Natasi, take a look. The bird that you saved had easily abandoned you. Love? I don't believe in such a thing."
Her sleeves that had been soaked with her mother's tears had already turned sticky and heavy, yet she smiled with matchless brilliance as if she did not feel anything.
Natasi finally shut her mouth.
The carriage turned into a deathly stillness. The two people took the same action of looking out the window without talking to each other. A flock of white doves flew past the roof, and from afar, the snowy mountains could be seen. They were still inside the city-state of Solo.
The School of Light was in a very distant city. It was located at the foot of a snow mountain, in a small simple town. It was built facing towards the Light God Temple and separated from it by a lake.
When the carriage reached the destination, the night was about to fall when they arrived.
The setting sun was blood red. Countless carriages came from various places stopped in front of the large black gate that was engraved with the insignia of moon and stars.
The gate was shut tightly.
The gatekeepers stood still. They all wore gorgeous silk shirts, pure white trousers that were loosely stuffed into their black riding boots. They all had golden long swords fixed on their waists. Their eagle-like sharp eyes darted back and forth like electricity.
At the white plaza in front of the large gate, the statue of the Light God holding onto a moon and stars scepter towered silently. 'He' was lovingly watching the guests from all directions.
Under the statue, people were standing in groups of two or three.
They were all youths. There were some who wore cotton clothing, some who wore gorgeous silk clothing, some had servants saluting, some were alone and covered in dust. The only thing common between them was their expressions of longing for the future.
"Lady Bella, Lady Natasi, we are here."
The coachman stopped the carriage and opened the carriage door.
The moist air blended with the coolness and welcomed them. Liu Yu took the initiative to jump down the carriage.
Natasi carried her small bag and also got down.
"Sister Bella, this place is very nice."
She smiled, "Very free."
"Yes. Very free and very equal."
A handsome young man wearing a khaki vest walked over to greet them. He had short brown hair and amber eyes.
"We meet again, little angel."
Natasi covered her mouth in astonishment.
"Prince Carlo……"
They had once danced the night away.
That night was as beautiful as a dream. She felt like a true princess that was held up by someone. Her sister, Bella, was not there. She didn't…… have her never-ending work."
"So you were also a chosen one." Prince Carlo warmly smiled at her, "We had met once in the Solo School. Do you remember? At that time, you were delivering a meal to miss Fergus."
"Y, yes," Natasi nodded her head, "That's me. You still remember me?"
Prince Carlo smiled.
He did not know why he was so concerned with such a girl. Perhaps it was because her history was too tragic.
"Where's miss Fergus? What about your servants? And also your other luggage……"
"……N, no need," Natasi cut him off, "I don't have many things. Instead, I'd like to trouble you to help sister Bella……"
Her words were cut midway.
"It seems that there is no need."
Carlo followed her line of sight and looked to see that a few polite young men were already carrying big rattan trunks as they followed behind a young lady in red clothes. Her red silk skirt was like a raging inferno. Her confident and proud face and slender waist had combined to appear like the arrogant nobles that he was used to seeing.
"Is that miss Fergus?"
"Yes. She is beautiful, isn't she?" Natasi's eyes widened as her shoulders hung down. She kicked at the underbrush, "They all liked my sister more."
After saying so, she became aware that she had said something discourteous in front of Prince Carlo. Her face instantly reddened.
Prince Carlo rubbed her head, "A beautiful heart is what's truly precious. You have a kind and noble heart. You don't need to feel sad."
Liu Yu raised her head and shyly said, "This is the first time someone praised me like this."
Prince Carlo took the small bag from her.
"We should go report."
The black doors were already opened side. The new chosen ones had orderly lined up and walked in.
Liu Yu also followed behind the line and walked in.
After entering, she turned around and shot a look at Natasi. She noticed that she was currently chatting cheerfully with a handsome youth……
Based on the crossed-shaped sword on the other party's waist and the gold-gilded belt on his waist, she immediately speculated the other party's identity.
He was the Solo Kingdom's first successor, Prince Carlo.
Natais's second admirer.
The story progressed following the book. Once they met in school, they became intimate…… In truth, as long as she did not steal Gaia from her, she was fine with anything Natasi did.
Liu Yu looked away without a single care.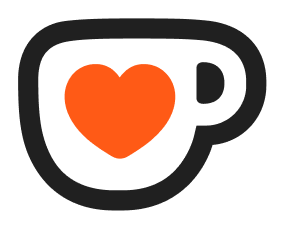 Support Last on Ko-fi
Support Foxaholic
Your donations will go towards site costs and management.
Individual translators usually have their own ko-fi buttons.