Criminal Investigation Notes - Chapter 4
Warning: Gore and highly descriptive crime scene. I added ⊗ at the start and end of the major scene. Our faint hearted readers can skip. However the entire chapter is filled with bits of many descriptions.
Chapter 4
Song Wen was famous for being undaunted by any storm that came his way while he was at work. As soon as he reached the top of the stairs, he immediately went into work mode. He habitually rolled up his sleeves up to his elbows as he walked forward, revealing a strong and slender arm, and solemnly said, "Let's start. Preserve the scene."
Although they already knew that the suspect was most likely not in the house, Fu Linjiang and Old Jia still took their guns and rushed into the house. Then they gestured that no one was in and the others followed behind. Previously, when the security guard had come to check in, he had stepped all over the footprints. Xu Yao walked in and frowned slightly. It seemed that there weren't many effective traces left in the house.
The apartment was located on the sixth floor so one could either take the elevator or walk up the stairs to get to it. The windows were shut and there were no signs of intrusion from outside. This apartment was modeled in a popular style. It was about one hundred square meters and had two rooms, a hall, two bathrooms and a kitchen. There was an entirely transparent glass wall to the north of the apartment, and at this time, the curtains were pulled to cover it to give them complete privacy. The room didn't have much furniture and thanks to someone entering the scene before, the living room was left with some messy footprints. The body was in the bathtub of the slightly larger bathroom.
Song Wen and Fu Linjiang first went to the bathroom, the place where the previous property staff had found the mutilated body.
After they entered the bathroom, both of them were stunned by the sight. They had seen a lot of murder scenes before, but this was their first time seeing something so bizarre. The tiny bathroom was very clean, without any blood or traces of struggle.
⊗⊗⊗
The body had been divided into several parts and the water had been changed many times. Most of the corpse's blood had been drained away. The whole body looked like a slab of marinated meat soaked in water, and it didn't give off much of an odor. The body was visible through the layer of translucent water flowing around it. Its torso had been gutted and the internal organs, including the ribs, had been removed. Its pathetic appearance was left in full display for the visitors to see.
Old Jia and Zhu Xiao were outside setting up the caution tape, while Xu Yao got to work, collecting various evidences from the scene. Lin Xiuran went to the kitchen first. He looked at the pot on the stove. The pot had a strainer placed over it and only some broth was left. After looking around for a while, he entered the bathroom and calmly glanced at the remains of the body lying in the bathtub.
Immediately after, Old Jia followed behind him to take a look at the corpse. Then, Old Jia looked down at the appliance placed in the corner. He went over and fiddled with it. "This is a fucking juice extractor, isn't it?"
Lin Xiuran turned to look at him. "If my observation is right, his internal organs were minced by this juicer and flushed down the toilet. No wonder the people downstairs heard the sound of water being flushed upstairs all night."
Old Jia looked at the instrument in his hand. The blades of the juicer still had some red and yellow lumps stuck to it, and when he lifted it up, he saw that there was still some red and sticky tissue left at the bottom of it. The strong, fishy odor emanating from this thing was much heavier than the one from the corpse.
⊗⊗⊗
Now that this old man knew what it was, he quickly put the juicer down and ran over to the toilet while dry heaving to throw up. However, he was pulled away by Song Wen before he could do anything. "Go out and vomit. Don't destroy the scene."
Old Jia covered his mouth and rushed out. The kind-hearted Xu Yao handed him a large evidence bag and Old Jia vomited into it a few times before easing up. "I've never seen a scene this disgusting and perverted in my entire life."
Lin Xiuran said indifferently, "Is it that disgusting? It doesn't feel like it can compare to the last Giant View." After saying that, he turned back to look at Lu Siyu, who was calmly recording the scene in his notebook. "You've been a senior detective for so many years, yet you can't compare to a newbie."
Xu Yao added, "I don't think he's going to order his favorite watermelon juice for the next meal."
That sentence alone made Old Jia vomit several more times.
"This condition of the body's skin isn't quite right." Song Wen peered at the body in the water. The corpse in the bathtub didn't have a head, and its limbs were spread out soullessly. Under the bright lights of the bathroom, it looked just like a lump of white meat.
Song Wen had been out on the scene for several years now and had some basic knowledge. The skin was currently decomposing. Since the blood had long been drained away, there were no signs of livor mortis, but the corpse was decomposing rather unusually compared to most bodies that were found soaked in water. Most bodies of this type that they came in contact with were either a case of drowning or being dumped in the water, but this corpse was obviously not quite the same.
Lin Xiuran looked at the marks on the corpse and calmly analyzed it. "The murderer likely changed the water in the bathtub many times, possibly alternating between hot and cold. Additionally, they used ice a few times."
Old Jia shuddered at those words. "It's so disgusting. Why change the water? Do they think this is a fucking goldfish?
"Changing the water would have the same effect as repeatedly rinsing meat to turn it into white meat before adding it to soup. Draining the blood can make the simmering soup a lot less fishy," said Lin Xiuran. Then, he looked at the corpse again and made his preliminary assessment. "The bathroom was the main scene of the mutilation. The murderer soaked the body in water, then they added ice cubes into the tub. This was followed by the murderer chopping and separating the flesh and bones. The internal organs were minced in the juicer, and some of the ribs were simmered in a pressure cooker." After saying that, he prodded the corpse to make sure that there were no missing organs underneath the body. "There is no head over here."
Fu Linjiang asked, "Was the head cooked along with the bones and thrown away?"
Song Wen said to Old Jia, "You guys look for it again. Finding the head will make it easier to identify the victim. There's a chance that it hasn't been thrown out yet."
Now that the tenant of the house was unreachable, it'd be more difficult to identify the body, so the head was undoubtedly the key to identifying the body. In most mutilation cases, the head was generally harder to dispose of so it would be the last thing taken care of by the killer.
After giving his instructions, Song Wen went to the bedroom. The bed was a little messy, and he couldn't tell if it was usually like that or if someone had slept there before. Zhu Xiao helped pull up the yellow tape, and Cheng Xiaobing of the physical evidence team took out an ultraviolet lamp and shone it around the house, looking for bloodstains.
Song Wen looked up and saw that Lu Siyu had already finished recording the situation in the bathroom. Lu Siyu turned around and walked around the apartment with his notebook. He looked more like a student visiting a performance art exhibition, rather than someone strolling around a grisly crime scene.
Song Wen was about to call him over and give him some instructions to make sure he didn't disrupt the scene. But then he saw Lu Siyu walk up to the refrigerator. Lu Siyu slightly tilted his head to look at it, and then, he reached out with his gloved hand and pulled the door of the refrigerator open.
It was a completely unconscious action, but Song Wen's eyes followed Lu Siyu's gaze and froze. In the freezer of the double-door refrigerator, all the partitions were removed and placed inside was a frozen human head, wrapped tightly in plastic wrap.
"The head is over there!" Song Wen couldn't care about anything else. He directly got up and walked towards the fridge. When Lin Xiuran heard Song Wen's shout, he also rushed over to the kitchen.
But Lu Siyu was indifferent, as if he had simply opened the fridge knowing for sure that the head would be there. When he saw Song Wen and Lin Xiuran coming over, he naturally stepped to the side to make room for them. Then, he reached out and fiddled with a block located in another compartment of the fridge. The thing was hard and cold to the touch. It was also wrapped in plastic wrap and looked like a frozen piece of purple potato.
Old Jia walked over, feeling relieved. He glanced over and asked, "What's this?"
Lu Siyu poked at the thing, feeling its softness, and said indifferently, "It's probably the genitals of the deceased."
That statement almost made Old Jia vomit again.
After observing the head, Song Wen looked over at the new little comrade that had just joined his team. This little comrade was now recording the scene with his head bowed, unaware of Song Wen's gaze.
Song Wen had seen countless murder scenes, and the new forensic scientist and police officers were experienced as well. Song Wen's observation skills were very good and even subtle expressions wouldn't escape his eyes, so even if the average newbie didn't lose his cool, the fear of facing a corpse would still involuntarily show in their eyes, their movements, tone of voice, and other subtle expressions.
But this man in front of him still had a steady expression. It was so calm, and it was even….
The feeling was so subtle that Song Wen didn't know how to describe it.
He didn't know if Lu Siyu's mental qualities were really that exceptional, or if his tolerance level was much higher than that of others….
Or maybe it was because he was from a forensic science background……this kind of scene…he was probably already accustomed to it.
After the head was found, the rest of the investigation proceeded smoothly. More and more clues were found at the scene, and they gathered up a lot of physical evidence such as the deceased's car keys, wallet, and cell phone. A used condom was also found in a trash can in the bedroom. Additionally, Zhu Xiao gained more information from her interactions with the property management.
Lin Xiuran and his assistant fished up the body's detached limbs in body bags and prepared to transport them back to the police station's newly built autopsy room for dissection before sending them over to the funeral home's cold storage.
While this side of the investigation was almost wrapped up, Lin Xiuran reported the summary of it to Song Wen. "The preliminary conclusion is that the time of death was probably the day before yesterday. Since the body was soaked in ice water at some point, the level of decay turned out to be very high. All the internal organs of the body were removed, so the specific time of death couldn't be determined based on the stomach contents. Likewise, many of the supposedly cooked bones and flesh were not found. Additional information is pending further autopsy."
Xu Yao added, "Since the security guards had entered and ruined the scene, not many viable traces could be found. Most of the blood traces were left in the restroom, so it's impossible to determine whether or not it was the first crime scene," she said somewhat helplessly as she crouched on the floor. She thought for a moment and added, "I suspect the killer wore gloves. Looking at the marks, they're probably medical rubber gloves." These gloves were thin enough to drain the victims' blood without leaving any fingerprints or hindering the feel of the hand. This made their survey work just a bit more difficult.
Zhu Xiao gave a description of the deceased's identity. "The deceased was named Lin Zhenghua. He would be thirty-nine years old this year, and he was the senior operations director of an Internet company. I finally got in touch with the tenant who had signed the contract with the landlord. According to him, he had signed the apartment contract for three years at a cheaper price first. Then, he transferred it to a friend, namely Lin Zhenghua who earned several hundreds a month. Since the rent was still handed over through the tenant and was always delivered on time, the landlord never noticed that the house had changed tenants without his knowledge."
Song Wen bowed his head. "What's the family situation of the deceased?"
"The father is deceased, and the mother is still alive. He had a wife, and a fifteen-year-old son."
"Notify the family to see if they have the time and motive to commit the crime. The victim had been missing for so many days, but they still hadn't reported the case to the police?" Song Man frowned slightly. "Is the original tenant a suspect?"
"The original tenant has been at the company's closed reunion for the past few days, so he hadn't been answering his phone. He's got an adequate alibi too."
Fu Linjiang leaned over, looking somewhat regretful as he said, "This landlord is really unlucky. A perfectly fine apartment turned into a slaughterhouse."
The survey work wouldn't be over until the entire body was found, so Song Wen looked up and asked Fu Linjiang again, "Where do you think the rest of the body could be dumped?"
Fu Linjiang said, "There are no clues at this moment so we can only look through the garbage dumps and wastelands nearby. But this is a bit difficult… After stewing, corpses are even more difficult to distinguish from regular waste, and trying to find the stewed remains nearby was no different from looking for a needle in a haystack."
Lu Siyu, who had been busy taking notes next to him, suddenly raised his head and whispered, "Blue garbage bag."
This time, the response was not slow.
Song Wenzheng thought of that. Then he took a look at Lu Siyu and said, "There are still some unused thick blue plastic bags in the kitchen. If things are as expected, the murderer must have wrapped the body parts in this kind of bag. It's a bright blue plastic bag with plastic rope attached to it so it should be easier to find." At this point, he turned around and instructed Fu Linjiang, "Linjiang, call the bureau and ask them to bring two police dogs to join the search." In this situation, a police dogs' sense of smell would be much more useful than theirs.
(T/N: 宋文正 = Song Wenzheng, known as 'Master of all')
At this time, a staff member of the security department came over and whispered a few words to Zhu Xiao. Then, Zhu Xiao went over to report to Song Wen, "This community garage was a one-stop car park. According to the records, the deceased's car was parked in the community garage at 8:32 pm the night before yesterday, and it never went out again since."
Song Wen asked, "What about the community surveillance footage? Can we see the people who came and went during that time?"
The security officer was embarrassed to hear this, while Zhu Xiao grievously touched his nose. "Captain Song, as you know, the surveillance in this kind of district is just for show. There are four entrances, multiple broken cameras, and the blind spots are also very large, so even if you retrieve the surveillance, it wouldn't be of much use."
"What about the cctv in the elevator?"
"It broke long ago…"
"Shouldn't this be adjusted according to the rules as well?" Song Wen didn't conceal the sarcasm in his voice. "People can't be monitored, but the cars sure can."
Zhu Xiao muttered quietly, "It's not to collect parking fees."
That was just how it was in these neighborhoods. Once the topic of income and property fees came up, they would be extremely concerned, and other issues would be thrown out of the window. The current neighborhood was fully built, but due to low occupancy rates, they didn't collect property fees, so many workers had started cutting corners.
In the midst of this conversation, Lu Siyu came over to Fu Linjiang's side, and Song Wen turned to ask him, "Right. Lu Siyu, have you remembered everything?
Lu Siyu was taken back by the sudden question. His grasp on the car key that he had just taken from Fu Linjiang tightened. Fu Linjiang couldn't take it anymore, and defended Lu Siyu. "Captain Song, you have to let people drink water and breathe even when you're on a case, alright? His bag is in the car so he was just going over to get his stuff."
Only then did Song Wen wave his hand and say, "Go and get back quickly."
Lu Siyu came out from the door. He stood at the elevator entrance and hesitated for a while, and then walked down the safe passage to the garage. He took his bottle and a black backpack from the police car. On the other side of the garage, Xu Yao and Cheng Xiaobing were facing each other. They were collecting evidence from a black SUV. Xu Yao was brushing the fingerprints with a small hair brush while Cheng Xiaobing was taking pictures. Lu Siyu walked over. He followed Fu Linjiang's example, and he called out Sister Xu. Xu Yao then turned around and greeted him.
Lu Siyu unscrewed his bottle and took a sip from it. He didn't rush to leave, but watched for a while.
It was obviously the victim's car, which was parked closer to the entrance of the building than where they were parked. Lu Siyu stood aside and watched for a few minutes. Then, he walked to the trunk, and opened it to look through it. Cheng Xiaobing had a good impression of this new colleague. At this time, there was a different kind of calmness and handsomeness surrounding the dazed Lu Siyu as he frowned in concentration. And there was a strand of hair standing atop his head like a feather.
Cheng Xiaobing saw that Lu Siyu was unaware of this. She raised her hand and used her camera to secretly take a picture of him. The camera flashed suddenly in the dark garage, and Lu Siyu found out that he had been secretly photographed. When he saw Cheng Xiaobing watching him, he closed the trunk a little awkwardly and walked to the exit. He glanced at the location of the garage monitoring again, and then turned to go upstairs.
Various markings had been made on the upstairs scene. According to the regulations, this scene would be kept for another week to ten days before further cleanup could take place. Song Wen was just about to wrap up and move downstairs when he saw Lu Siyu come over and ask him, "Captain Song, can I borrow the microwave here to heat up my lunch?"
"……. " Song Wen blinked and looked at Lu Siyu. His motto was "rules are dead, but people are alive", but even for him, this felt too unruly.
It was the first time Song Wen had seen a detective who brought a packing box out on the scene. Wasn't it disgusting to heat his rice by a pot where a corpse was stewing not too long ago? Wasn't he afraid of spoiling the scene by accidentally spilling something? Song Wen really wanted to give Lu Siyu an earful of words, but when he looked up and met his languid gaze, his entire body wilted like a rabbit with slumped ears.
Song Wen suppressed the fire in his heart. Lu Siyu was only a trainee police officer who still didn't understand the rules yet. He raised his wrist and turned it over and looked at the time. The dial said it was 12:40pm. Turns out that he had been too busy and forgot it was time for lunch. Then he said to Lu Siyu, "Go find Zhu Xiao and ask him to help you contact the property management to heat up your meal."
After solving this problem, Song Wen turned around and told everyone to go downstairs for their break. "Everyone has worked hard. Let's go to eat. There are two small restaurants nearby, and if you want to order online, come find me. The meal will be on me today."
Although the crime scene was disgusting and bloody, everyone on the scene had been tempered through time and experience. No matter how disgusting the scene was, they had seen it all. As the saying goes, one can't work properly on an empty stomach.
Work would start again in the afternoon, and if they went to the small restaurant, they'd have to walk back. Besides, it was a rare occasion for Captain Song to treat them to a meal. Everyone chose to eat some more and lined up to order online. Their job had poor conditions and the salary was low. They had to do a lot of hard work during the year. Sometimes they'd just buy a roasted sweet potato and squat on the ground to have it during mealtimes.
When the order was almost done, Vice Captain Fu Linjiang leaned over and said, "Ugh, today is Lu Siyu's first day and you made him do all the records? And you're not even going to teach him?"
Song Wen didn't look up at this 'good old man who took care of all the people under him like they were old hens' and firmly replied, "Well, newbies should move around more. I see that you're paying a lot of special attention to him."
(T/N: 老好人 : 'good old man who took care of all the people under him like they were old hens' – one who tried to never offend anyone )
Fu Linjiang argued, "No, I just think that it's been hard on the kid for him to come here alone, so we should take care of him more."
Song Wen laughed angrily at his reply. "What kind of kid is a twenty-six year old rich second-generation? Can you take care of me instead?"
Fu Linjiang looked at Song Wen and cried out, "Captain Song, it's good enough if you don't crush us."
---
Translating team shenanigans
Lu Siyu : I'm hungry, let me reheat my food in the microwave (◕ﻌ◕ )
Song Wen: But, that's surrounded by dead body par…
Lu Siyu : can I not? (◕︵◕)
Song Wen:..ts
Song Wen , translating team :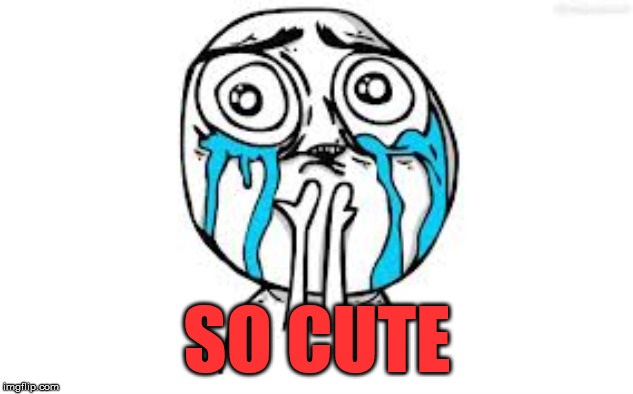 Support Foxaholic
Your donations will go towards site costs and management.
Individual translators usually have their own ko-fi buttons. If you still cannot find it, then please specify to which translator and project you are donating the coffee to through the Foxaholic account.