After Being Transported into a Book, I Adopted the Villain - Chapter 66 Part 2
Translated by IAllsIsAwe at Foxaholic.com
Proofread by Kyeopchi
---
Chapter 66: Kiss (2)
---
Shen Yu was amused by Tang Li's childish act of counting his fingers. The corners of his mouth were full of unconcealed smiles. He reached out his hand and lightly clicked between Tang Li's eyebrows. When the little "川"1 there unfolded, he said, "It's not that long. You are almost eighteen years old. Time passes fast."
Now, Tang Li was half-head taller than Shen Yu. He clearly needed to bow when looking at Shen Yu.
Shen Yu somewhat remembered the appearance of the Little Douding2, Tang Li.
Unknowingly, he felt it was a pity.
As they arrived at the hall, they found that the birthday party was in full swing. A waiter pushed a cart with a five-layer of big cake slowly to the center of the crowd full of endless excitement.
Everyone was chattering non-stop and excitedly gathered around the cute birthday boy who was wearing a party hat.
The birthday boy tonight seemed to be in low spirits. His face was showing a reluctant smile. From time to time, he would absent-mindedly stare at the same place. In the midst of everyone's urging voice, he absently picked up a plastic knife to cut the cake.
Shen Yu was looking at him and thought that the boy seemed familiar.
Then, he turned his head and asked Tang Li, "Is he the one called Jia Zhe?"
Tang Li nodded, "En."
At the same time, Shen Yu also recalled back. It turns out that Jia Zhe was the boy he and Tang Li met in the restaurant half a year ago. At that time, Tang Li was coming out to him that he liked the boy. In addition, he thought that Jia Zhe was the person that Tang Li liked.
For this matter, he also drank a lot of flying vinegar for a long time.
Thinking of this, Shen Yu suddenly felt that he hadn't matured. He unexpectedly had been feeling sullen for such a long time for a completely unrelated person.
When Jia Zhe blew out the candle, everyone's claps were followed afterwards. Shen Yu saw the time and realized that it was late. He wanted to leave and pulled Tang Li's hand and opened his mouth to speak.
Suddenly, it was dark.
It was as if the whole world was sinking into darkness.
There were constant shrieks and people's voices around accompanied by the chaotic sounds of others running in panic.
"What's going on? Why is it dark in here!"
"It can't be a power outage. I'll call the front desk and ask, okay? Don't worry everyone."
Despite that there were people bringing out their cellphones to light up the place, a few troublemakers couldn't resist taking advantage of the darkness to scurry through the crowd. The crowd that was just about to quiet down was restlessly stirred up once again.
Since Shen Yu's legs were quite numb and weak for him to run, he could only stand in one place. He didn't know who was laughing merrily and as they ran past him, he was accidentally pushed.
Shen Yu was caught off guard and fell straight down.
Fortunately, Tang Li had been holding his hand, aware of his movements. He immediately pulled him back up.
In the next second, Shen Yu was instantly into Tang Li's embrace.
The noise around him was like a dense net, trapping Shen Yu's ears. Yet, in such an environment, all he could hear is Tang Li's strong and powerful heartbeat.
Ba-dump ba-dump—— 
It was pounding heavily on his ears.
Shen Yu was startled for a moment. He immediately wanted to create some distance between the both of them.
As he was just about to straighten his body, he felt the hand on his back pressing him again.
"Chestnut…" Shen Yu's voice was swamped with other people's voices.
Tang Li didn't give him a chance to break away. His hands clung to him. It was as if he wanted to pound him into his arms. His strength was so great that Shen Yu could hardly breathe.
"Tang Li!" Shen Yu raised his voice, "Let go of me first."
"I won't let go." Tang Li freed up his hand to grope Shen Yu's face in the darkness. He quickly leaned close to him and said in a huffing tone, "No one can see us anyway."
Shen Yu suddenly had a bad feeling, "You…"
The rest of his words were blocked with a sudden kiss.
Tang Li carefully yet nervously held his cheek as if he was holding a fragile baby. Every kiss was very green without any skills, yet it was scorching hot and passionate.
Everywhere it went, there was enough fuel to ignite a prairie fire.
Shen Yu was scared witless by his family's darling. He feared that the light inside the hall would suddenly light back up.
What if other people saw him and Tang Li kissing, he was afraid that both their names would appear together on the headlines by the next morning and what will greet them is a terrible scolding.
Shen Yu didn't care what other people would say about him, but he didn't want those people's views to affect Tang Li's normal college entrance examination.
Unfortunately, Tang Li's strength was so strong that he couldn't break free at all. He was worried that they were making too much noise, thereby attracting other people's attention. Shen Yu was annoyed and angry. He was itching to kick Tang Li away.
While he was in bewilderment, Tang Li did not hesitate to besiege him in a tough manner and forced the defenseless Shen Yu to repeatedly suffer defeat. He finally had no choice but to bear this stormy, intense kiss.
Shen Yu, who was single ever since he was in his mother's womb, had never been in love, let alone had done such intimate acts with anyone.
For the first time in his life, he was kissed and had to be constantly on guard from other people. A kiss that left a shadow in his heart.
Not knowing for how long, Tang Li was finally willing to part with Shen Yu, who he kissed to death.
Soon, the lights in the hall came back on.
The world regained its light.
Shen Yu also saw Tang Li standing in front of him clearly. He noticed that Tang Li was still the same, even his hair was not disheveled.
On the contrary, he…
Even if Shen Yu couldn't see his own appearance, he could guess that he ought to look miserable.
"Shen Yu…" Tang Li showed a pitiful expression, the expression he does when he did something wrong just like he did in his childhood. He said weakly, "I…"
Shen Yu waved his hand to interrupt him, "Stop talking."
Tang Li instantly became silent. He observed Shen Yu impatiently.
Shen Yu took deep breaths and forced himself to calm down. He didn't know if there was anyone who saw what he and Tang Li were doing just now. However, if he continued to stay here, he would only feel out of place.
"What are you doing? Are you waiting for Jia Zhe to give you the cake? " Shen Yu glared at Tang Li fiercely, "Go away."
Tang Li's face that was gloomy turned fine in a split second. He hurriedly followed Shen Yu from behind.
When they reached the elevator, they happened to meet Song Hui who was coming up from below.
Song Hui originally thought that Shen Yu had left a long time ago. Seeing him again now, she couldn't help being surprised, "Brother Shen Yu, haven't you already left? Where are you going in such a hurry? "
Shen Yu, who was perturbed, absolutely didn't want to talk to Song Hui, so he curtly said, "Going home."
Song Hui said in a coquettish voice, "We are going to eat cake soon. Please have some cake before you leave."
"I'm not hungry." As he said that, Shen Yu already entered the elevator.
Even though Song Hui was too slow to notice this time. In the end, she still noticed Shen Yu's unhappiness. She couldn't help but worry. After thinking about it, she went into the elevator, "Brother Shen Yu, are you ok…"
Before she could finish talking, a tall figure suddenly stood in front of her.
Song Hui was startled. She raised her head and saw Tang Li's face that looked sinister and eerie. His cold eyes swept over Song Hui's face, making her scalp numb.
"What's all this nonsense?" Every word that Tang Li spat out seemed to be wrapped in a layer of cold air.
Song Hui instantly became frightened. She hurriedly apologised and quickly retreated from the elevator.
As Shen Yu and Tang Li walked out of the club, the poor driver had been waiting in the car for more than two hours.
Shen Yu intended to send Tang Li home, but before he could say anything, he heard someone calling out Tang Li's name from a distance.
At a glance, he saw a Porsche parked there. Tang Ming was leaning against the driver's door as he waved to Tang Li.
---
Awe Hidden Corner: Hey. I'm trying the new footnotes and it's fun~
Footnotes: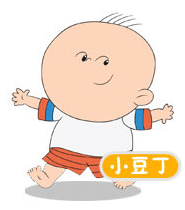 <= Little Douding
Support Foxaholic
Your donations will go towards site costs and management.
Individual translators usually have their own ko-fi buttons. If you still cannot find it, then please specify to which translator and project you are donating the coffee to through the Foxaholic account.